Subscribe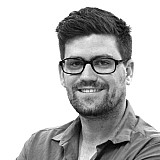 Erebus outcast Ash Walsh says he is on the hunt for a plum V8 Supercars endurance drive.
Walsh recently confirmed he will race full-time in the Porsche Carrera Cup this season, after splitting with Erebus at the end of 2015.
But he still plans on banking some V8 Supercars starts this season, and has his eyes set firmly on a decent seat for Sandown, Bathurst, and the Gold Coast.
"I'm certainly on the front foot trying to lock down the enduro season," he confirmed to Motorsport.com.
"Coming out of a full-time gig, I should be in a good position to get a good seat. I'm looking to get myself in the best position possible, and into a good car.
"I'm actually really looking forward to doing the enduros now I have a bit more experience under my belt. Jumping into a competitive car would be really fun."
Erebus squabble goes legal
Despite ultimately winning the Mike Kable Young Gun Award – V8 Supercars' equivalent of Rookie of the Year – Walsh fell out of favour with the Erebus squad towards the end of the 2015 season.
He was forced to sit out the final two rounds of the year, Dean Canto replacing him at Phillip Island before Alex Davison took over at Homebush. And he wasn't given a seat for the 2016 season despite having signed a two-year deal.
While unable to offer too many details, Walsh confirmed that the issue has been handed over to a legal team.
"It is now with my lawyers," he said, "and they're sorting through it. That's all I can really say."
Positive about Porsche deal
Walsh officially kick-started his 2016 season this week, completing two days of testing in the Porsche with front-running team Sonic.
And having essentially raced nothing but V8 Supercars since he started in the Dunlop Series back in 2011, Walsh admitted that he had a bit of a slow start when he first jumped in the more nimble, gripped-up Porsche.
"The first morning in the Porsche, it wasn't happening. Or at least it wasn't happening easily," he said.
"I certainly didn't jump in the car and feel comfortable straight away or light up the world. It took some getting used to, but that's understandable after driving V8s for so many years. You get stuck in your ways, and it's hard to un-teach yourself.
"It's really hard to compare, because it's a completely different car. The engine is in the rear, so the weight and the balance of the car is very different. It doesn't have as much power as the V8 Supercar, so exiting the corner isn't as difficult. And you can carry a lot more entry speed. So the technique of driving the car is just so far away from a V8 it's hard to compare.
"The first day in the Porsche was all about learning the car, getting my head around the different driving style and getting the feel of it. On the second day, I felt a lot more comfortable, and started doing some green-tyre runs."
"I'm excited about being in a one-make series, where you have the same opportunities as everyone else. It comes down to your personal performance and effort.
"I'm looking forward to the challenge of being competitive, and trying to take some race wins if I can."