Get alerts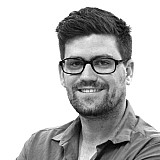 Ash Walsh will team up with Tim Slade at Brad Jones Racing for this year's V8 Supercars endurance races.
As first suggested by Motorsport.com last month, former Erebus driver Walsh will couple his Carrera Cup duties with an enduro programme with Brad Jones Racing.
That means he'll partner Slade in the Freightliner car at Sandown, Bathurst, and on the Gold Coast this year.
"Brad and I spoke a while ago about the possibility of a drive and I certainly didn't want to muck around looking for deals when he presented this fantastic opportunity to me," said Walsh.
"The combination of Brad, Tim and the Freightliner Racing team is awesome; I was happy to lock it down as soon as I could. It's meant I can focus on my Carrera Cup season and keep my eye in for when I get to jump aboard the Freightliner Racing Commodore.
"I've raced against Tim in karts and Formula Ford, so I've known him for a very long time and it's great to be able to jump in and co-drive with someone I know. The fact we are a similar build and fast on track are just a couple of the many reasons that this will be a good fit. I'm really excited to get back into a V8 Supercar.
"It's one of the best opportunities I've had in V8 Supercars so far and I'm excited to see how we go. Tim is a really good, fast driver so I think I think everything is lining up quite well. There is a lot to look forward to."
BJR has also confirmed that, as expected, Andrew Jones will drive with Jason Bright, and Macauley Jones will partner up with Tim Blanchard.