Walkinshaw alliance targeting top Supercars teams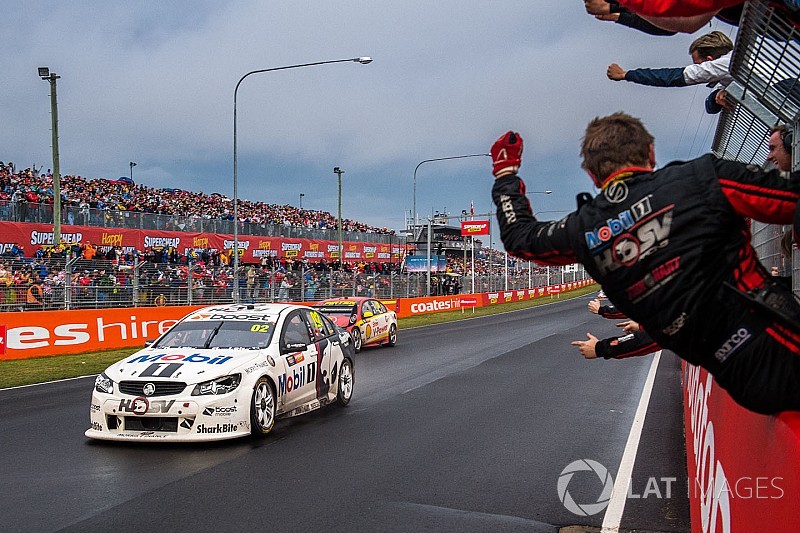 The Walkinshaw Andretti United alliance will be targeting Supercars' top teams like Triple Eight and DJR Team Penske when it swings into force next season.









It's been confirmed that what currently operates as Walkinshaw Racing will morph into Walkinshaw Andretti United next season, with a new three-way ownership structure that includes Ryan Walkinshaw, Michael Andretti, and Zak Brown.
The move is set to bring a boost in resource and capital to the Clayton squad, and open the door for the once unstoppable factory Holden team to return to its winning ways.
That means targeting the sport's top three teams, starting with the four-car Prodrive Racing Australia outfit and ending with Triple Eight and DJR Team Penske – another team to have used American ownership to give its form a serious boost.
"We're not here to f*** around at the back of the pack," said Walkinshaw.
"The entire reason that Michael has come on board, the entire reason that United Autosports and Zak and Richard [Dean] have come on board, is because we want to go and win races and we want to be the best. That's the objective.
"We're not naive on how much effort and time can come into those processes, but the desire is absolutely that. They've not come on board to stay where we are.
"There is a lot of low-hanging fruit with stuff we can do with the cars, so we'll try and pick some of that off first and get to the sort of Prodrive level.
"And then the harder work will come when we want to go and take on Triple Eight and Penske."
Walkinshaw added that he's not expecting a miracle turnaround, highlighting that it wasn't until 2017 that DJR Team Penske began winning races in Supercars, despite the partnership formally starting back in 2015.
"These things don't change overnight. It's not a switch you can flick, and even Penske when they came on board and bought DJR, even with all their resource and all their capital, it still took them three years," he said.
"And they had to poach some pretty aggressive people in Supercars to make it work. So it's not something that's going to change overnight, but it's important that the beginning of the story has happened.
"We've brought the right people in, who we believe can add value going froward. It's a good structure of three people who want to work together to bring this team to the top.
"Now we've got the hard work of making it happen."
Walkinshaw alliance targeting top Supercars teams