Subscribe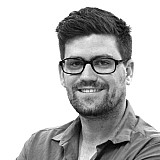 Volvo is yet to make a decision on whether or not it will continue in Australia's top tier of motorsport beyond the end of the 2016 season.
The Swedish brand entered V8 Supercars at the beginning of the 2014 season, signing a three-year agreement with Garry Rogers Motorsport to field two factory-backed S60s.
Whether or not support will continue to come from Volvo Australia when the current deal expires is currently under review. Since doing the initial deal, Volvo has appointed a new managing director in Kevin McCann.
And there have also been changes in ownership of the brand's performance arm Polestar, with Volvo recently acquiring it from founder Christian Dahl.
Those factors, combined with the incoming Gen2 regulations, leaves Volvo's place in the sport in question beyond the current agreement.
"We'll make the decision closer to the point in time when we have to make a decision," McCann told the GoAuto website.
"In fairness to all of that, we have no disappointments or regrets about our involvement in motorsport. We needed to expand the footprint of the brand."
Satisfied with brand association
McCann added that the V8 Supercars programme has provided Volvo the opportunity to give its brand a more exciting image, without entirely shaking off its famous association with safety.
"Safety's still important to us. But we also needed to show Volvo as a brand with some cache, some excitement, some fun and some enjoyment. I think motorsport is a great way to do that," McCann said.
"In my experience, I don't think I've met many people in one place more concerned about safety than the motorsport fraternity.
"That is a race track, and a race team and a garage, is an extremely safe place to be. So safety's a strong core value for them as well."