Get alerts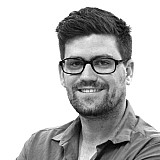 V8 Supercars title contender Shane van Gisbergen admits that his poor Saturday form was all about saving tyres for today's 200-kilometre main race.
The kiwi finished fourth in Saturday's first 60-kilometre race, but qualified just 18th for the second sprint after being held up by David Wall.
Having seen Jamie Whincup struggle to make ground from a bad starting position in race one, van Gisbergen and his Tekno Autosports team elected to re-use the same Dunlops second time out, effectively throwing the race in a bid to save a set of tyres for today.
He ultimately finished last of those who made the chequered flag, evening having a late off as he battled home with very little grip.
However, it means he has an extra set of hard tyres for today's 200-kilometre feature race, which offers double points.
"In qualifying for the second race David Wall mucked up at turn one, so I aborted the lap to prepare for the next one," he explained to Motorsport.com.
"But the way the tyres are, they were gone by the time I started. It wasn't the best lap, and there was no point going for a third. That put us in a position to try this tyre strategy thing.
"There wasn't any grip. I went off in last place just trying to stay on the road. But it is what it is, hopefully it pays off today.
"Realistically, you're a set of tyres short for the weekend, so it should work out. It's double points, there are bigger gaps at the front of the field, so I should make back what I missed out on [yesterday]."