Get alerts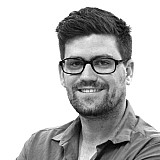 V8 Supercars says its still expecting new manufacturers to be lured in to the sport by the Gen2 regulations, despite news that Lexus has pulled the pin on a planned V8 assault.
At the beginning of September Lexus Australia boss Sean Hanley revealed that the brand was set on a motorsport programme down under, but was tossing up between V8 Supercars and GT3.
It would now appear that GT3 and the Australian GT Championship is the preferred option for the carmaker, with motoring.com.au reporting that Hanley is only interested in V8s post introduction of the new Gen2 rules in 2017.
"The door is still ajar on V8 Supercars because we believe the Gen2 regulations deserve a deep study and consideration. Our association through the safety car allows us the ongoing ability to do that study," said Hanley.
"However, that study is post the introduction of Gen2.
"After analysing the Lexus International or Lexus Motorsport direction we believe this is the right thing for us to take advantage of - the development of the GT3 that has occurred," added Hanley.
"It aligns perfectly with some of the other activities happening that are occurring in the Australian motorsport landscape in the future.
"So 2017 would be the timeframe in which expansion to other markets of the GT3 program would occur and we see that as a great opportunity for Lexus in Australia."
V8s still eyeing "one new manufacturer"
Despite the news that Lexus won't be joining V8 Supercars in the near future, V8 Supercars CEO James Warburton is confident that Gen2 can still deliver a new manufacturer as soon as 2017.
"Gen2 is about retaining the existing manufacturers as this is critical to the future of the sport. It's also about attracting new manufacturers going forward and we are still confident of having one new manufacturer in the sport in 2017," he said.
"The thing about Gen2 is that by removing the V8 only barrier we are opening up the sport to new exciting possibilities for existing and new manufacturers.
"To compete in V8 Supercars is a significant investment for any manufacturer but we will continue to have ongoing dialogue with potential entrants to gauge their interest in joining the series.
"Lexus is a strong supporter of the sport through the safety car program and we are encouraged by its ongoing interest in V8 Supercars. It's certainly not ruling out a future involvement in the series."