Subscribe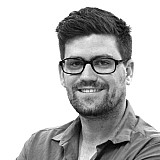 V8 Supercars has its eyes on racing in Brisbane in the future, according to a report from a Queensland newspaper.
Queensland currently has three events on the V8 Supercar calendar, with street races in Townsville and on the Gold Coast, and a round at the permanent Queensland Raceway facility in Ipswich.
According to a report in The Sunday Mail, tentative plans are now underway to bring V8 Supercars to the state's capital city, with a street race in Brisbane a possibility when the current deal with the Queensland government – which provides funding for the three current races – finishes at the end of next year.
"This is home turf for many of our teams, it's V8 heartland," category boss James Warburton told the newspaper.
"The addition of a street circuit race here would be a fantastic addition to our calendar.
"The appetite is certainly there for us to work with the appropriate authorities to make it happen."
Lakeside Raceway used to host Brisbane's round of the country's premier racing series, but hasn't featured on an Australian Touring Car Championship/V8 Supercars calendar since 1998.
The Ipswich round is currently the closest to Brisbane, Queensland Raceway approximately 55 kilometres south west of the city.