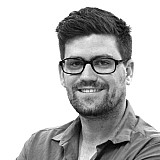 A sweeping change of the race formats for the 2016 V8 Supercars season has seen the controversial 60-kilometre sprint races dumped in favour of a single 120-kilometre race.
For 2016, the SuperSprint format will feature a 120-kilometre race on the Saturday, rather than two 60-kilometre races. The longer race will have require a mandatory pit-stop, during which all four tyres must be changed.
As expected, there will also be a change in tyre compounds, with the softer Dunlop to be used significantly more. In fact, only Bathurst, Phillip Island, and the Australian Grand Prix meetings will have the hard tyre available.
The tyre allocation has also grown, with each car to have 400 tyres at its disposal in 2016 rather than just 324.
Other format changes include a Top 10 Shootout for the Darwin round, four 100-kilometre races in Kuala Lumpur and at Pukekohe, and two 250-kilometre races at the Sydney 500.
"I want to thank the members of the Commission for the work they have done to help develop these formats for 2016," V8 Supercars CEO James Warburton said.
"We recently announced our calendar for 2016 and believe these formats will further enhance our events and make for even more exciting racing.
"The move to soft tyres for the majority of events will mean better racing and this can only be good for teams, drivers and the fans.
"Changes to our sprint formats will also make for more absorbing racing and four separate races in each of Auckland and Kuala Lumpur will showcase V8 Supercars on the international stage."