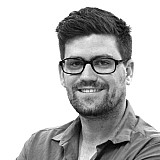 V8 Supercars CEO James Warburton has confirmed that the series will switch to a more compact calendar for the 2016 season.
The series is currently in the middle of its second five week long break of the season, despite there having been just four championship rounds.
It doesn't seem like there will be the same issue next season, with Warburton confirming that most events will be spaced out over two week intervals, with a longer mid-season break.
The season will still start in Adelaide and finish in Sydney, but with shorter gaps throughout the season the fan round is likely to be moved forward to the middle of November, rather than the start of December, making the off-season slightly longer as well.
"I have been very clear that we are always going to start in Adelaide and try and get as much rhythm in the season as we can, racing roughly every two weeks," Warburton told the V8 Supercars website.
"Then we would have a winter break of between four and six weeks and then come back to Darwin.
"[We want] to race as consistently as possible and then conclude in that middle week of November and ensure we try and compress the calendar into nine months."