Get alerts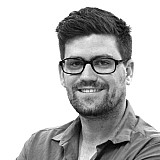 V8 Supercars CEO James Warburton says he will support an increase in the testing allocation for 2016 and beyond, should the V8 Commission vote that way.
The category currently has strict testing limits, with teams given just three days of running per season – two of which were this year taken up by the compulsory pre-season test at Sydney Motorsport Park.
Rookie drivers also get two additional days of testing.
The V8 Supercars Commission is now debating whether or not to open up the testing regulations for next season, as well as providing a bigger tyre bank, to give teams and drivers – and in particular co-drivers – more time behind the wheel.
According to Warburton the Commission will make the ultimate decision, but V8s is firmly in favour of more testing.
"It's still a work in progress," he told Motorsport.com.
"As I say consistently, I'm a commissioner on the V8 Supercars Commission, but ultimately those decisions are down to the Commission as a whole.
"I'd like to see testing opened back up. It's always a matter of looking after the economics, but things are much better now, and it'd be good to see testing opening back up a little bit."
Teams to decide pre-season format
With the pre-season 'SuperTest' set to be scrapped, replaced by an Aussie Rules-style media launch, Warburton added that it would be up to the teams if they want to make pre-season running an 'event'.
In the past, Victorian-based teams have tested together at Winton, and Queensland-based teams at Queensland Raceway.
"From my point of view, we want to have proper V8 Supercars launch, a media event, as opposed to launching at a test day," Warburton said.
"We want to be more in-line with what the footy codes do. So there won't be an 'official' test day like we've had over the last couple of years.
"Whether or not the teams come together, as they've traditionally done in the past, in Queensland and Victoria – at a non-V8 Supercars organised event, but a teams organised event – will probably still go ahead."