Subscribe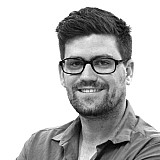 V8 Supercars is reviewing its race start procedures after confusion reigned at the beginning of last Sunday's weather-affected race in Adelaide.
The confusion was based around exactly when Sunday's race, which kicked off behind the Safety Car, officially started.
Some crews, including Triple Eight, felt that cars that pitted before the race had gone green shouldn't have had fuel intake counted towards the required 140-litre drop.
The race was ultimately decided by fuel drop, unlikely winner Nick Percat having been one of the cars to take on fuel behind the Safety Car in the opening handful of laps.
While changes to the result from Sunday are hugely unlikely, V8 Supercars has now elected to review its start procedures, in a bid to avoid confusion and complaints in the future.
"Sunday's race was an extreme weather event. It was trying for everyone and the focus was on starting and conducting a safe race for our drivers, teams, officials and fans and adjudicating the rules that were in place when the race started," said V8s CEO James Warburton in a statement.
"It was complicated by the race being red flagged after a marshal was affected by lightning. While we do everything we can to put on the best show for our fans, the safety of everyone concerned including drivers, teams and officials is paramount.
"We have already commenced a review of start procedures under conditions experienced on Sunday."
V8 Supercars confirmed to Motorsport.com that the marshal was affected by the lightning through the radio comms, but wasn't injured.
Big crowd despite harsh weather
Despite tough weather conditions across the four days, the Sunday storm preceded by temperatures in the late-30s, Warburton says that the crowd figure still well and truly topped a quarter of a million.
"Clipsal 500 Adelaide was a great success with 263,500 fans attending the event over four days and an average television audience of 1.8 million viewers on FOX SPORTS and Network Ten," he said.
"I want to thank the South Australian Government, all our teams, drivers, officials and fans for making the event what it was and also congratulate Lucas Dumbrell Motorsport and Nick Percat on a memorable win on Sunday."