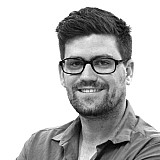 V8 Supercars has signed a Memorandum of Understanding for a second race in Asia in 2017, although with which circuit or city has not yet been revealed.
Two days after announcing a deal with the KL City Grand Prix in Kuala Lumpur, which is expected to see the category race there from 2016 onwards, V8 Supercars has now confirmed that an MoU has been signed with a second Asian venue.
"We have signed an MoU for an event in another prominent Asian market for an event in 2017," V8s CEO James Warburton confirmed to the official V8 Supercars website.
"But it is a non-binding MoU.
"For absolute clarity there is an enormous amount of work that has to be completed on the other side of the ledger, which is essentially building the facility and the like.
"A lot of that has already started so that's another exciting one, but we have to be cautious about how we build things."
Thailand ruled out
The only clue as to the location of the race is Warburton confirming that it isn't in Thailand.
"Thailand is definitely a sophisticated motorsports market and it is definitely one of the ones in the mix, but no, it's not the one with which an MoU has been signed," he added.
No twinning needed
It would also seem that the two Asian races won't need to be 'twinned' in 2017. According to Warburton, cheaper freight costs to Asia will avoid the financial problems that came with running one-off events in the Middle East and the USA.
"From a freight and logistics point of view it makes it [Asia] more sustainable," he said.
"Freight to Asia is very efficient, and we have worked pretty hard to make our freight model pretty robust from where it has been. So there is no need for a twin."