Get alerts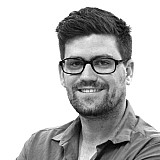 V8 Supercars has signed a four-year heads of agreement to headline the KL City Grand Prix in Kuala Lumpur, Malaysia.
Five V8 Supercars will make the trip to KL in August this year to take part in a demonstration run at the inaugural event, with Craig Lowndes, Scott McLaughlin, Chaz Mostert, Will Davison, and Todd Kelly expected to make the trip.
If all goes well, a deal will be formalised to make V8 Supercars the event's headline act from 2016 to 2019.
The event will use a 3.2 kilometre circuit, with 16 corners that weave through the city centre.
"We are absolutely delighted to begin this partnership with the KL City Grand Prix and be the first international racing series to participate at this spectacular event," V8 Supercars CEO James Warburton said.
"With a TV audience of hundreds of millions world-wide the KL City Grand Prix will be shining the spotlight squarely on the world's best touring car Championship in one of the world's greatest cities.
"This four-year contract is right for the KL City Grand Prix, right for our great V8 Supercars Championship and right for our race teams and right for our sponsors.
"Having four championship races in Kuala Lumpur until 2019, in close reach of Australia and in a similar time zone for our fans are key ingredients.
"We would envisage that many fans would make their way to Kuala Lumpur to watch us race live on what will be one of the world's most spectacular street tracks."