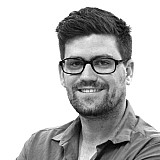 V8 Supercars has taken a step towards formalising its post-2016 Gen2 programme with the release of the draft technical regulations.
As was announced earlier this year, V8 Supercars is set to undergo a major technical shake-up at the end of next season, the most notable change being that cars won't have to be powered by a V8 engine.
Now, those Gen2 regulations have taken a further step forward with the release of a draft blueprint.
The draft regs don't feature any major surprises; as expected, engines will be opened up to allow four or six-cylinder power plants. There will continue to be a 7,500rpm rev limit, and a minimum weight of 200 kilograms.
Body shapes will also be opened up to two-door models, although the production version of the cars have to have at least four seats and be available in right-hand drive. The road car also has to be commercially available in Australia, and have a minimum worldwide production of 5000.
All cars will still have to be rear-wheel-drive, and have a minimum exhaust sound level of 85DB.
"We made it clear when we announced the Gen2 strategy that there will be no compromise in power, competition or technical parity," said V8 Supercars CEO James Warburton.
"The category in 2017 will be exactly what it is now. Fast, loud and fiercely competitive. This opens the same garage door a little wider and future proofs the sport.
"As has been the case with Nissan, Volvo and Mercedes we have proven beyond doubt these core ingredients can be transferred from one make to another."
The final regulations are expected to be locked down in the final quarter of 2015.