Get alerts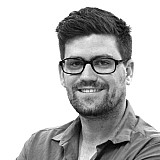 V8 Supercars has confirmed that it is developing its own V6 engine, and that it may complete a demonstration run during this year's Bathurst 1000 weekend.
Reports emerged today that the sport's governing body is planning on running a 850-horsepower prototype V6 engine in a V8 Supercar chassis at Bathurst this October, as a pre-cursor to the Gen2 rules that will be introduced in 2017.
The new technical regulations will give teams more flexibility in terms of power plants, with four and six cylinder turbo engines to be allowed to compete in the series.
A V8 Supercars spokesperson confirmed to Motorsport.com today that a V6 engine is indeed in the works, and that while a Bathurst demonstration isn't yet confirmed, it is on the cards.
"We are currently developing and building a V6 engine which is happening in parallel to our development of the 2017 Gen2 regulations which are on target as per what we outlined last December," Motorsport.com was told.

"While it is very early days we hope the engine will be complete by October, and possibly for Bathurst.

"It must be remembered that V8 engines are expected to remain the dominant power plant post-2017 but a V6 and other options for manufacturers is in line with the introduction of the Gen2 platform."