Subscribe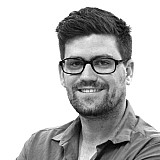 The 2016 Sydney 500 will be the final at Sydney Olympic Park, V8 Supercars has confirmed.
After there was speculation late last year that the event might be on the move, even as soon as 2016, V8 Supercars has now confirmed that there is indeed change on the way.
While this year's event will go ahead as planned, this being the final year of the current contract, it will be the final race staged on the Homebush street circuit.
There is no confirmation of what will happen beyond '16, although the announcement from V8 Supercars does indicate that discussions are in place to keep the season finale in New South Wales.
"We are continuing discussions with Destination NSW about the best location for 2017 and beyond, but we believe the time is right to move from Sydney Olympic Park," said V8s boss James Warburton.
Gosford, a little over 70 kilometres north of Sydney, was touted as a possible replacement in a newspaper article last December.
Date change for 2016
There has also been a minor modification to the calendar, with this year's Sydney 500 switched back to its traditional early December date.
It was originally planned to run over the final weekend in November, as V8s looked to make its calendar more condensed and provide a longer off-season to teams.
According to V8s, the change has been made to 'avoid a scheduling clash with other events at Sydney Olympic Park'.
"We want to give something back to all the fans who have been part of the event at Sydney Olympic Park since 2009 in what we hope will be a fitting finale," added Warburton.
"We apologise to our fans for any inconvenience but we want to do everything we can to ensure this is one of the biggest events on the 2016 calendar."