Subscribe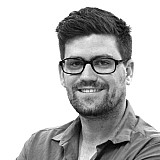 V8 Supercars has confirmed that there will be a full 26-car grid for next year's championship, after entries officially closed today.
The grid will expand by one car compared to 2015, with Triple Eight having successfully tendered for a new Racing Entitlements Contract earlier this year.
That means a 26-car field for 2016, V8 Supercars today confirming that all RECs have been officially entered.
"It's fantastic to be able to lock in 26 entries for next year already. It's a tremendous endorsement of V8 Supercars and there's never been a better time to be involved in the sport," said category boss James Warburton.
"We've just enjoyed one of the biggest Supercheap Auto Bathurst 1000 events in history and now look forward to next week's Castrol Gold Coast 600 with an expected attendance of up to 200,000 fans over the weekend.
"We recently announced a revamped and expanded calendar for next year that will build even more momentum for the sport and we look forward to a strong finish to 2015 and an even bigger year in 2016."
While it has been confirmed that 26 cars will run next season, there is still likely to be some movement amongst the RECs. Lease deals and sales can still be done after the entry deadline, with Super Black Racing one of the teams still in the need of a REC to compete in 2016.