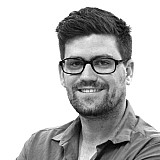 V8 Supercars has appointed Matt Braid as its new Managing Director as part of a restructure of its business.
Braid will move from the Commercial Director role, taking on a more day-to-day operations. Marketing Director John Casey will also change roles, with more focus on business development.
There are no changes right at the top, with James Warburton to continue as CEO and Shane Howard as Chief Operating Officer.
"2015 was a great year for V8 Supercars with strong growth in crowds, TV ratings and commercially," said Warburton.
"With the turnaround of the business complete, we now want to ensure that growth continues into the future against a backdrop of increasing competition from other sports and forms of entertainment.
"These changes allow me to focus on those strategic and growth opportunities as Matt assumes greater responsibility for the day-to-day operations of the business.
"We have a strong and competitive sport and a growing fan base and now need to capitalise on the growth opportunities before us.
"This is an exciting time for the sport and all our participants, partners and fans and I believe there's never a better time to be involved in V8 Supercars. I can't wait for the 2016 season to start at Clipsal 500 Adelaide on March 3 and look forward to a fantastic year ahead including our first championship event in Malaysia in August."