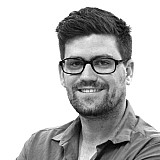 V8 Supercars has made an adjustment to its 2016 calendar, in the wake of the decision to move the Australian Grand Prix forward.
The Melbourne race was initially scheduled to be held over the March 31-April 3 weekend, but was yesterday confirmed to have been shifted to March 17-20.
That change was significant for V8 Supercars, a category that not only is an integral part of the AGP support bill, but had it's own championship round scheduled on that same weekend in Tasmania.
As expected, a simple solution has been found. The Symmons Plains V8 Supercars round now moves to the March 31-April 3 weekend, making it a straight swap between that and the AGP.
"It's a very simple and neat swap of dates for these two events which won't affect the rhythm of the revamped calendar for 2016," said V8 Supercars boss James Warburton.
"We believe the 2016 calendar is a major win for fans and the most exciting the sport has seen. It delivers consistent and regular events throughout the season and expands the championship into Asia in what is a truly exciting development for the sport.
"We believe it will result in an even bigger following for our sport both locally and overseas with bigger crowds and our expanded television coverage on Fox Sports and Network Ten."