Get alerts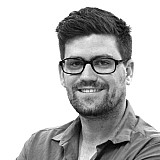 The first ever pay TV-only V8 Supercars round has been and gone, and while the Sunday numbers weren't great, Andrew van Leeuwen sees potential in the new broadcast deal.
Compared to so many other countries, Australia had it so good for so long when it comes to sport on free-to-air TV.
But it's all changing rather quickly. First Australian Rules Football went down the Foxtel road, and now V8 Supercars and Formula 1 have followed. It's a big adjustment for Aussie motorsport fans, and the Foxtel move has been met with plenty of criticism from the core fan base.
Cricket clash hurts
The numbers from Symmons Plains - the first all-Foxtel V8 Supercar round - reflected the unpopularity of the move to a subscriber service. According to the official figures from V8 Supercars, while Saturday's TV audience was just 0.9 per cent down on 2014 (which was shown free to air), Sunday's audience was down a whopping 45.8 per cent, from 600,000 to 325,000.
Not all of that was due to people refusing to fork out 50 Aussie dollars a month for Foxtel's sport package. The Symmons Plains Sunday clashed with the final of the Cricket World Cup, which featured Australia playing New Zealand. In other words, anything would have strauggled to pull a decent audience that day, free or not. Had the race been live on Channel 10 it probably wouldn't have been 45.8 per cent down in 2014, but it still would have been significantly
What does all of that mean? Basically, that we have to wait a little longer to gain an accurate picture of where Foxtel's coverage really sits in comparison to 2014. It's too early, and the circumstances too unique, for a proper judgement to be made just yet.
The silver lining
Despite the ugly viewing figures, I see potential in the whole thing. The Foxtel coverage is certainly comprehensive (there is so much great support category coverage), and the look and feel is fantastic.
One huge bonus is the mid-week Inside Supercars magazine show. It's a slick production, expertly anchored by Greg Rust. Sure, it's not cutting edge news-wise, and it's a little soft and fluffy - exactly what you'd expect given that it's produced by V8 Supercars Media. But that mid-week, prime time prescence is a good look for the sport.
Maybe, hopefully, over time there will be enough interest for a show with a harder edge, more like AFL 360. That would be a proper sign of endorsement for the sport; a panel show where people really break down the issues and provide hardcore insight, without having to keep the sport's brand or image in mind 100 per cent of the time.
But for now, having anything that keeps the sport in people's minds between race meetings is a good thing. Plus, it value adds to the product that people are buying when they sign up for Foxtel.
Value = Customers = Viewers
All people want is value for money, and if the V8 Media/Foxtel deal can provide it through impressive ad-free content and decent fodder between race meetings like Inside Supercars, then the whole thing has a fighting chance.
In Germany, where I lived for three years, football, the round ball variety, is king. The gulf in popularity between football and the next group of most-watched sports such as handball, skiing and Formula 1, is massive - completely unlike the sports saturated market that is Australia.
However, despite the over-whelming popularity of football, the majority of it isn't on free TV. Sky have exclusive rights to the Bundesliga, and almost exclusive rights to the Champions League. Free to air TV in Germany only gets international games, the Monday night second division match, the big DFB Cup matches, and a Champions League game per match day.
And it's not a problem. Fans have long since accepted that that's the way it is. They either pay for Sky, watch it down the pub, or go and watch their favourite team play at the stadium and catch up on the other matches during the Saturday evening highlights package on ARD. What they don't do is complain.
Okay, football is different. You can go to the stadium at least every couple of weeks and watch your team play live. Motor racing is different, because there are no home grounds, hosting multiple rounds. But still, the general concept is the same. Eventually the inconvinence of not having free-to-air coverage disappears, and an appreciation of the detailed coverage that pay TV can provide sets in.
V8 Supercars' Foxtel deal has the potential to go that way too. It will take time, and there will probably be more scary viewing figures like Sunday at Symmons Plains show up over the next 12-24 months.
But if the content is good, people will hopefully come around.