Get alerts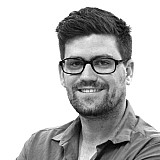 V8 Supercars drivers have thrown their support behind plans to expand the Australian GT Championship to include more two-driver endurance races next season.
One of the proposals on the table for next season is a Blancpain Series-inspired split championship, with a one-hour sprint races counting towards a 'Sprint' title, and three-hour, two-driver races like last weekend's Phillip Island 101 counting towards an 'Endurance' title.
The idea of more two-driver races has piqued the interest of several V8 Supercars stars, who would potentially have the potential to dovetail a GT drive with their V8 Supercars commitments.
Last Saturday's 101-lap race saw three V8 Supercars drivers take part, with James Moffat sharing a Ford GT with Kevin Weeks, Garth Tander driving alongside AGTC boss Tony Quinn in a McLaren, and Andre Heimgartner sharing a Porsche with Simon Ellinghham.
Drivers keen for more GT miles
The idea of being able to run a GT programme parallel to a V8 Supercars 'day job' is one that has plenty of support from V8 drivers.
"The more cars we can drive alongside the V8 Supercars, the better," LD Motorsport's Nick Percat told Motorsport.com.
"It's good for us, and it keeps your brain turning over. You can keep learning through new car set-ups, new philosophies, different teams – it makes you a better driver. It's refreshing."
Walkinshaw Racing's Tim Slade, who shared a Porsche with Adrian Mastronadro at Phillip Island in the Carrera Cup Pro-Am, agreed that a dual programme would work well for V8 drivers.
"This sort of stuff might not be everyone's cup of tea, as far as the V8 drivers go, but for me I love racing, and I'd love to be racing something every weekend," he said.
"There are obviously only limited things you can do, and limited opportunities. I've done a few GT races with Erebus in the SLS, and I love driving the cars, and I love the endurance style of racing.
"So it would be something I would love to do, I'd just have to tee something up with someone. And if it was in something competitive, that would be a bonus."
Focus remains on V8
Of course, any dual programmes would require some co-operation with the V8 Supercars teams, with Volvo's Scott McLaughlin and Nissan's James Moffat both telling Motorsport.com that they'd love to do more GT racing, but not at the expense of their primary job.
"Obviously the direction that Tony Quinn is trying to take the series is positive," said Moffat.
"The longer races are suited to these style of cars, and for me, while my number one priority is still V8 Supercars and Nissan Motorsport, if there's an opportunity to do more of this type of racing, I'm keen to explore it."
"Sure, it's good to do something else," added McLaughlin, who like Slade was taking part in the Porsche Pro-Am at The Island.
"Being behind the wheel is always awesome. But I've got to do the right thing by my career, and my team as well.
"At the end of the day I'm very lucky that Volvo allowed me to do this, but I've got to be mindful of my job and what pays my bills. It was awesome, and I'd love to do more of it, but it has to work for all parties.
"But it was a lot of fun. It brought me back to earth a bit. It's pure racing."