Get alerts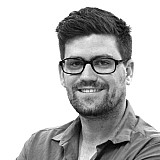 V8 Supercars' plan to close up the gaps in its calendar is the right move, according to some of the sport's top drivers.
V8 Supercars today confirmed it will look to run a more compact schedule next season, with races run two weeks apart with a four-to-six week break in the middle. That would not only mean more regular racing, but a long off-season for drivers and teams.
The series is currently on its second long break of the season, with five weeks separating the last round at Winton and the next in Darwin. There was also a five week break between the Tasmanian and Perth rounds earlier this season.
Hard on crews
According to Walkinshaw Racing driver Tim Slade, the current schedule runs too long through the year and doesn't give crews enough time off between seasons.
"For the teams, it would be better to have a bigger off-season break, and then go hard at it during the year," he told Motorsport.com.
"It would be better for the staff and the people in the race team. At the moment there isn't a proper chance for the guys to switch off.
"We finish in December, and the guys still have to work another week or two, and then we're testing at the start of February. It's not long enough."
Hard on drivers
The spread-out schedule is hard work for the drivers, says LD Motorsport's Nick Percat. The South Australian reckons it makes Friday practice more about dialling in to the car, rather than meaningful set-up work.
"What do you do between races? You can train, sure, but really what else? I would prefer to be racing more often," he said.
"You spend so long out of the car that you spend practice on Friday just dialling yourself back in. Any other category you're racing regularly enough that it's not a big issue."
Hard on fans
The inconsistent gaps in the schedule also make it difficult for fans to know when to switch on the TV to watch V8 Supercars, says Volvo star Scott McLaughlin.
"I believe it should be [more compact], and it sounds like that will be changing," he said.
"As hard as it is for the teams, it's good for the show. People can say 'right, V8s are on 2pm Sunday; let's put it on'. The inconsistency stuffs up your viewing I think, so it would be great for the category."