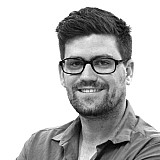 Scott McLaughlin says an engine misfire during Sunday's V8 Supercars race at Barbagallo Raceway cost him a decent result.
The young Kiwi has had several engine problems so far this season, and while he debuted a brand new S60 at Barbagallo Raceway, it was a case of same old story as engine problems let him down from a promising position during Sunday's feature race.
"Straight after discussing over the radio what we were going to do at the first stop, I start feeling a little miss in the engine which was really hurting my straight-line speed and making it a lot harder to try make a move on people," McLaughlin wrote on his website.
"I told the boys I had this issue but there wasn't really anything they could do about it.
"The car was pretty good but again it was really hard to pass, I eventually got into a good position then the one and only safety car fell into our hands at the perfect time, we dived into the pits and put the brand new soft tyre on.
"Unfortunately the miss got really bad on the restart, it almost felt like it was on seven cylinders for five laps. I was hoping it was going to clear so I was pressing hard through the corners so I wouldn't lose too much time, then all of a sudden it cleared.
I started passing a heap of cars, I eventually made my way up to 11th, then bang – my tyres hit the cliff, as we like to call it, meaning they were stuffed I had absolutely no grip whatsoever.
"I started losing places one after the other. Then to add to all my struggles the miss came back worse then ever and I had to limp home. I eventually finished a lowly 18th when in reality I should've been a solid Top 10."