Get alerts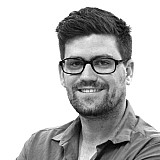 Triple Eight has signed Alex Premat to partner Shane van Gisbergen at the V8 Supercars endurance races this season.
The Frenchman has banked plenty of V8 miles over the last four years, a two-season stint as a full-time driver at Garry Rogers Motorsport followed by an enduro gig alongside Scott McLaughlin in 2014 and 2015.
Premat has now been tempted away from the Volvo team, securing a Red Bull Racing Australia seat alongside Shane van Gisbergen – one of the best in the paddock – for Sandown, Bathurst, and the Gold Coast.
"We only ever go for the best enduro co-drivers that are available, so when Alex became available we jumped at the opportunity," said team manager Mark Dutton.
"We are very excited to have him as part of the team. Alex is well regarded around the world, and I don't think we have seen his full potential in a V8 Supercar just yet."
For Premat, the move is all about maximising his chances of winning a coveted Bathurst 1000 crown.
"I'm proud to be part of such a great team, especially with the successful history that Triple Eight Race Engineering has in V8 Supercars and at Bathurst," said Premat.
"I will do everything in my power to bring them great results; personally my goal is to be the first French Bathurst winner!"
The Premat news essentially confirms that Jono Webb will race for Tekno at the endurance races this season.
Webb, who was van Gisbergen's co-driver for the last three seasons, is believed to have been first on Triple Eight's list to partner the Kiwi. But it would seem that he will now stay put at his own family-run team, and partner Will Davison in the Tekno Commodore.