Get alerts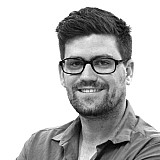 Jamie Whincup and Shane van Gisbergen have both called for changes to the Supercars Safety Car procedures, after a controversial restart in Sydney over the weekend.
Van Gisbergen's race was turned upside down by a Safety Car restart during Saturday's race, the Kiwi spun by countryman Scott McLaughlin at Turn 2 after sneaking past the leader when the race went green.
The Triple Eight driver was later pinged with a 33-second post-race penalty for overlapping with McLaughlin before the green flag had been shown, which is not allowed under the current Supercars regulations.
While accepting blame for that particular infringement, van Gisbergen argued that the issue may not have presented itself if the Safety Car had pulled away from the field and McLaughlin had been able to accelerate out of the final turn.
"I know what I saw, and in the end it was wrong," said van Gisbergen after finishing third on Sunday.
"I thought I'd seen the green light, the green flag down the bottom of the hill. I thought I was all good, but in the end it was my fault and once all the images got shown I was wrong. So just accept the penalty.
"Definitely the way that the Safety Car was let go, it's a common issue at tracks with a long pit lane. The track was… we were told at Turn 4 that we were going green this lap, so they know, but they still turn the lights off with two corners to go. It just creates a big log jam at Turn 1.
"It's not very good for me. I think we can do a better job as a series for that.
"Our rules are really good when it is done right, but when it's bad and there's overlap… it's just things can be better."
Whincup echoed van Gisbergen's sentiments, having been at the helm of a restart during Sunday's race.
"We had all that drama [on Saturday] and did exactly the same thing [on Sunday]," said Whincup.
"The leader couldn't go at the last corner. Unbelievable.
"I don't know why they didn't just let it go. We had this issue two or three years ago and learned from that. And I feel we would have learned from yesterday but we've made the same mistake.
"We've got a 1000-horsepower Porsche, a really good [Safety Car] driver… the issue is letting us go earlier."