Get alerts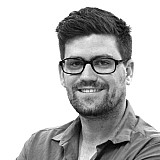 Queensland's Minister for Tourism Kate Jones has said that the Gold Coast 600 event is at risk thanks to budget cuts made by the former government.
According to Jones, budget cuts made by the Liberal government that was in power until earlier this year have left many of the state's major events in jeopardy, including the Gold Coast V8 Supercars endurance race.
"We always knew the LNP cut funding to Tourism and Events Queensland and these budget figures reveal the situation is far worse than we anticipated," said Jones.
"Because of the LNP's cuts, there is a question mark over the future of every Regional Tourism Operator and Queensland risks losing major events to other states.
"Major events such as the V8 Supercars, Australian Festival of Chamber Music and Cairns Amateur Racing Carnival, which support thousands of jobs and generate millions of dollars for the Queensland economy, are all at risk."
Former Tourism Minister Jann Stuckey refuted Jones' claims, saying that the funding for the event comes from the Treasury, and that V8 Supercars' future on the Gold Coast isn't in jeopardy.
"[Ms Jones] is being mischievous," she was reported as saying by the Gold Coast Bulletin.
"She is just sparking fear.
"This minister has no clue how tourism works if she says V8 funding is dependent on the [Tourism and Events Queensland] budget."
V8 Supercars CEO James Warburton was also quoted by the Bulletin as saying he had no concerns over the future of the event.
"I don't think our event is at risk for one moment."