Subscribe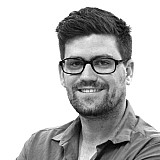 Mark Winterbottom has rubbished claims that being on the cusp of winning a first V8 Supercars title has led to him driving too conservatively.
Winterbottom currently holds a 239-point advantage over Prodrive team-mate David Reynolds with 600 points left on offer over the next two rounds.
But while that gap has been reduced over the last two rounds, Winterbottom says the pressure of trying to seal his first V8 Supercars crown has had no impact on how he is driving.
"Everyone thinks you just putt around; I don't understand sometimes when you read some articles," he said after topping today's second practice session at Phillip Island.
"You're still trying to drive as good as you can and get to the front. You don't just slow down.
"We had one bad round. On the Gold Coast, I think we would have finished second in the first race without the pit-lane drama, and then you're not struggling.
"It's bizarre the way people write or read the play some time."
Qualifying key
With a points lead to protect, Winterbottom says tomorrow's qualifying sessions will be crucial to how he approaches the remainder of the weekend.
"Qualify well, that's the key thing," he said. "Qualify well at the front, get a good start, and you're away from that pack.
"In New Zealand I had a bit of a wobble in one corner, and it lost me a tenth and a bit. That's about six spots. That puts you in the pack. You're in the pack, and you're vulnerable.
"If you get up the front, you can control your own thing, but in the pack you've got to race.
"So get to the front and try and clear out is the safest way to do it."
Not fussed with conditions
With the fickle Phillip Island weather likely to play its part again at some point this weekend, Winterbottom says he's not fussed with what the weather does – and that driving in mixed conditions actually makes the hard compound tyre more enjoyable to use.
"Those conditions are actually fun to drive in when it's wobbling around and you're doing 1m36s or whatever," he said.
"We're all saying that it's low grip, but two years ago a 36 was a good race time when the track was the old surface. It feels really bad and slippery and greasy, but even though it's miserable it's still driveable.
"It was quick, it was fun, and when it really dried up at the end [of FP1] and the tyres got quicker and quicker, I wish you could have that every time you rolled out because normally you do one lap and the tyre has a half-second drop-off. When the track is drying you keep doing quicker, it's actually enjoyable."