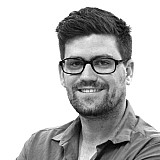 Tourism Western Australia and V8 Supercars have agreed terms to a new three-year contract to keep the category racing at Barbagallo Raceway.
The old deal came to an end after this year's running of the Barbagallo round, with Motorsport.com first to report that signs of a new deal were positive.
Now, it has been confirmed that a new agreement has indeed been struck, with the Perth circuit to host V8s for at least the next three years.
"We're delighted to announce that the West Australian government, through Tourism WA, has reached agreement with V8 Supercars and the WA Sporting Car Club for a further three years," confirmed WA Premier Colin Barnett on TV show Inside Supercars.
"It's a terrific agreement, and great news for motorsport fans in Western Australia.
"Motorsport is very popular here. All the miners with their cars, the love them. For Western Australia and for tourism, it's great national television coverage."
V8s boss James Warburton praised the WA government's investment in motorsport, which has recently included a multi-million dollar upgrade of pit and spectator facilities at Barbagallo.
"I'd like to start by thanking Premier Barnett; we have a fantastic association and long history with Barbagallo Raceway and Tourism Western Australia," Warburton said.
"But it's not just the event itself, it's what the government does for motorsport. We only go there one weekend a year, and the continued investment in the infrastructure is something that all West Australian motorsport codes can enjoy."
The Barbagallo round will be on the first weekend in May next year, as revealed by yesterday's 2016 calendar announcement.