Subscribe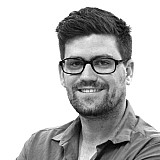 Garth Tander says upgrades to the Holden Racing Team Commodores makes it impossible to predict how quick the team will be at Barbagallo Raceway this weekend.
HRT kick-started a development programme in the latter part of last season, which has seen the squad's VF Commodores come back into regular contention at the front end of the field.
However, Tander says it is difficult to predict how competitive he and team-mate James Courtney will be in Perth this weekend, thanks to the circuit's unique low-grip surface, and the fact that his Commodore is essentially a different car to the one he struggled with at Barbagallo Raceway 12 months ago.
"It's hard, because the surface is so unique," he told Motorsport.com.
"So, how we'll go there is hard to say.
"The place that is probably most similar to Perth is Darwin, in terms of grip delivery, and we were pretty good there last year. We weren't great in Perth last year, there's no escaping that, but between Perth and Darwin last year we made a pretty good gain. And I think what we learnt in Darwin last year will be relevant for Perth this year.
"But it is such a challenging circuit to find grip. Even last year we had pretty good balance, but the cars just didn't have enough grip. This year I think we're a bit further down the road with that, but we won't know until Friday when we roll around."
Relevant data key to car speed
Tander added that he is expecting HRT's form to get even better later in the season, when the series visit circuit's more familiar to the upgraded VF.
"Through the course of last year the car was developed a huge amount, so every time we went to the track the car was basically a new car," he said.
 When we go to Perth, you don't even pull out the set-up sheet from last year.

Garth Tander
"That was the case until the last third of last year. As we get closer to that point, the data and the set-up work will be a lot more relevant. At the moment, it's not. When we go to Perth, the car is completely different to what we had this time last year, so you don't even pull out the set-up sheet from last year.
"When we start getting back to tracks that are more relevant, in the last third of the year, I think our car speed will be strong."
"When we start getting back to tracks that are more relevant, in the last third of the year, I think our car speed will be strong."