Get alerts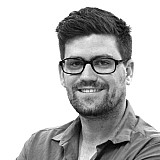 V8 Supercar driver Garth Tander says he is as motivated as ever, and has his eyes set firmly on winning a second title.
Tander and the Holden Racing Team suffered a lean couple of seasons results-wise, with the West Australian finishing eighth in 2013 and ninth in 2014, his worst two championship finishes since he drove for Garry Rogers Motorsport for the last time in 2004.
He has, however, enjoyed a promising start to the 2015, and currently sits fourth in the standings, just 26 points behind early leader Jamie Whincup.
According to Tander, those tough seasons failed to dent his motivation, and he is working as hard as ever on doubling up on his 2007 title win.
"I still love it, I still have the drive to succeed," he told Motorsport.com.
"I'm after another championship, there are no two ways about it. That's what I want. The motivation is as good as it's even been. The desire is still there, and I'm working as hard as ever. And I'm enjoying it as much as I ever had."
Consistency key
HRT has enjoyed a revitalising opening to the new season, with James Courtney also in the title mix, currently sitting second. The team's Commodores have been going through an upgrade programme that started in the latter part of 2014, and while car speed is improved, Tander says that consistency has been the key gain so far.
"There wasn't a huge amount of changes made to the car over the Christmas break, it's more about making sure the car is consistently there week in, week out, rather than the problem we had in the first half of last season, where we were really good one weekend, and then anonymous the next," he said.
"One of our goals was to be more consistent, and so far we've been good with that. With my car we haven't had sensational car speed, but we've been there, we're there all the time. From that point of view, it's been a pretty solid start."