Get alerts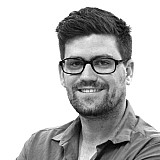 Australian retail giant Harvey Norman will be the naming rights sponsor of the wildcard entry that Simona de Silvestro and Renee Gracie will race at Bathurst.
The all-female entry will run under the 'Harvey Norman Supergirls' banner, with the Falcon to be prepared by series frontrunners Prodrive Racing Australia.
"We are proud to support women in sport and this is a great opportunity to support two female drivers at one of Australia's biggest sporting events," said Harvey Norman CEO Katie Page.
"There is no reason why women can't compete at the top level of motorsport in Australia and we want Renee and Simona to be an inspiration to other young females.
"This is going to create even more interest in what is an iconic event and we can't wait to see Renee and Simona tackle Mount Panorama next month."
The Supergirls entry will be the first all-female pairing to race in the Bathurst 1000 since 1998.