Subscribe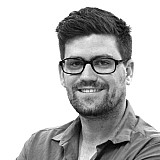 Walkinshaw Racing's Tim Slade topped the second V8 Supercars practice session at Barbagallo Raceway.
Slade set his time early in the session, the 56.774s lap coming right at the beginning of a run on the softer compound Dunlop tyre.
Fellow Holden driver James Courtney also did a soft-tyre stint early in the session, setting a best of 56.898s.
Prodrive's Mark Winterbottom was third fastest, and best of the Falcons, with a 56.994s, narrowly edging out fellow Prodrive Falcon driver David Reynolds, who had a best of 57.012s.
The surprise of the session was Nick Percat, the LD Motorsport driver improving late to finish fifth fastest, ahead of Fabian Coulthard and Scott McLaughlin.
Lee Holdsworth made it three Walkinshaw Commodores in the Top 10 by going eighth fastest in the Team 18 entry, while the Erebus pair of Will Davison and Ash Walsh finished ninth and 10th quickest.
In a session largely dictated by tyre allocation, the Triple Eight pair were unspectacular. Jamie Whincup was just 14th fastest, while Craig Lowndes – who is searching for his 100th win this weekend – was 16th fastest.
| | | | | | |
| --- | --- | --- | --- | --- | --- |
|  Pos  |  Driver  |  Car  |  Time  |  Gap  |  Laps  |
| 1  | Tim Slade | Holden | 56.7746 |   | 33 |
| 2  | James Courtney | Holden | 56.8980 | 0.1234 | 35 |
| 3  | M.Winterbottom | Ford | 56.9948 | 0.2202 | 18 |
| 4  | David Reynolds | Ford | 57.0125 | 0.2379 | 28 |
| 5  | Nick Percat | Holden | 57.0280 | 0.2534 | 25 |
| 6  | Fabian Coulthard | Holden | 57.0570 | 0.2824 | 23 |
| 7  | Scott McLaughlin | Volvo | 57.0610 | 0.2864 | 20 |
| 8  | Lee Holdsworth | Holden | 57.1117 | 0.3371 | 27 |
| 9  | Will Davison | Mercedes | 57.1272 | 0.3526 | 33 |
| 10  | Ashley Walsh | Mercedes | 57.2378 | 0.4632 | 17 |
| 11  | Jason Bright | Holden | 57.2539 | 0.4793 | 24 |
| 12  | Dale Wood | Holden | 57.3256 | 0.5510 | 24 |
| 13  | Todd Kelly | Nissan | 57.3319 | 0.5573 | 19 |
| 14  | Jamie Whincup | Holden | 57.4313 | 0.6567 | 30 |
| 15  | Scott Pye | Ford | 57.4329 | 0.6583 | 22 |
| 16  | Craig Lowndes | Holden | 57.4885 | 0.7139 | 25 |
| 17  | Chaz Mostert | Ford | 57.6209 | 0.8463 | 22 |
| 18  | S.van Gisbergen | Holden | 57.7643 | 0.9897 | 45 |
| 19  | Rick Kelly | Nissan | 57.8380 | 1.0634 | 20 |
| 20  | A.Heimgartner | Ford | 57.9573 | 1.1827 | 21 |
| 21  | David Wall | Volvo | 58.0298 | 1.2552 | 34 |
| 22  | Garth Tander | Holden | 58.0403 | 1.2657 | 23 |
| 23  | James Moffat | Nissan | 58.0690 | 1.2944 | 24 |
| 24  | Michael Caruso | Nissan | 58.1573 | 1.3827 | 17 |
| 25  | Tim Blanchard | Holden | 58.2690 | 1.4944 | 22 |