Get alerts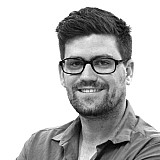 A compact format and an equally compact circuit will make qualifying a genuine challenge in Western Australia, says V8 Supercar driver Tim Slade.
The two qualifying sessions for Saturday's two races will be just 10 minutes long at Barbagallo Raceway, with space likely to be at a premium on the 2.41 kilometre circuit.
According to Walkinshaw Racing driver Slade, those short sessions, combined with the circuit's infamously low grip levels, will make qualifying very difficult.
"It's tough with those short qualifying sessions ever since they've brought them in," he said on Fox's Inside Supercars programme.
"It really puts the pressure on the driver, even more in a qualifying situation, and in particular at a track like Perth with high degradation, because you've only got one lap to put it together, and that's it."
Looking for a result
Slade added that, thanks to a difficult start to his 2015 season, the pressure will be on to bank some points in Perth.
He currently sits 16th in the championship standings, his best results a pair of eighths at the Clipsal 500.
"I wasn't unhappy with our [Clipsal] weekend, I think we showed some good speed, but then we had an engine misfire Sunday, which hurt," he said.
"Obviously the big points are on offer Sunday. Tassie, no points on the Sunday there – so for sure, we have to do everything we possibly can to make sure we get the maximum amount of points that we possibly can [in Perth]."
Bright future
Meanwhile, Walkinshaw Racing managing director Adrian Burgess has thrown his support behind the squad's younger drivers Slade and Lee Holdsworth.
Also speaking on Inside Supercars, Burgess said he is certain the pair "can deliver".
"They've probably got to let the team do the job with the car, and those guys still focus on being a driver," he said.
"They're not at that point where they need to steer the ship to where they want it to go, they've got to come along with the ship, and let the older guys, and the engineers, and myself guide where we're heading.
"But they've got the talent, for sure. Those guys can deliver, and they will deliver. It's our job, the engineers' job, to give them the equipment to do that.
"They will be the guys in four or five years time hopefully winning all of the races."