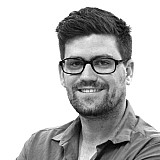 Mark Skaife says Walkinshaw Racing has made the right decision to scale back to just the two Holden Racing Team entries for the 2016 V8 Supercars season.
Skaife, who has a long history with the Holden Racing Team as a driver and team owner, says that scaling back to two cars will give the team the best chance to become a front-running force again, having lost ground in recent seasons to the likes of Triple Eight and Prodrive.
The Walkinshaw operation fielded four cars in 2015, but has opted to sell its third Racing Entitlements Contract to Super Black Racing, and end its customer relationship with Charlie Schwerkolt for next season.
"I honestly believe – and I've said this many times – that the business case for running four cars is flawed," Skaife told Motorsport.com.
"I remember saying it to [former HRT boss] John Crennan when we first went to having K-Mart cars with HRT cars.
"The work load is huge. And the ability for those two extra cars to actually give you something, I argue is flawed. To be able to run them all really well, as in at a factory team status… if I was starting a team tomorrow then two cars is absolutely the way to go."
Based on that theory, the five-time V8 champion turned Fox Sports commentator says the team will benefit from streamlining its programme.
"I think that Walkinshaws have done the right thing, I think they should provide every bit of resource, every bit of energy, every bit of brainpower, every bit of feedback from Garth [Tander] and James [Courtney] – every single thing should go into those red cars.
"I honestly believe in terms of structure and change that they have made, that will bode well for them. Because it is too difficult to run four cars, especially if you want to do it well.
"It's too difficult to appropriately fund them, and I think from a resource standpoint, and an organisational standpoint, it creates some weaknesses in your two prime cars."