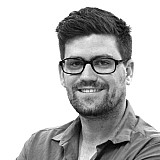 Swiss star Simona De Silvestro says she is happy to have finished her first endurance-style race, despite a troubled debut at the Bathurst 1000.
The IndyCar and Formula E driver technically made the finish of the 2015 Bathurst 1000, albeit 40 laps down on the leaders after team-mate Renee Gracie hit the wall after slipping on oil early in the race.
But with it being her first ever race in a V8 Supercar, her first ever time to Mount Panorama, and her first ever endurance style race, De Silvestro says it was good to be classified as a finisher.
"It cool to finish it for sure," she said.
"Having the hiccup early in the race didn't really help us but that's part of racing.
"It was a long race – I've never done an endurance race before, it was strange seeing someone else drive the car at the start!
"It was a lot of fun. We learned a lot and hopefully when we come back next year we'll be even better.
"V8 Supercar racing is tough. The cars are tough to drive; it's something to really get your head around."