Get alerts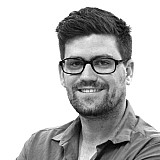 IndyCar driver Sebastien Bourdais will join Walkinshaw Racing for the V8 Supercars endurance races this year.
The Frenchman has already experienced success in V8 Supercars, winning twice for Triple Eight during the time when the Gold Coast event included running an 'International' driver.
He will now return to the category for the 2015 Endurance Cup, joining Lee Holdsworth at Walkinshaw Racing for the Sandown 500, Bathurst 1000 and Gold Coast 600 events.
"After the great successes I enjoyed with Holden in 2011 and 2012, it is great to come back to V8 Supercars," Bourdais said.
"Thanks to Charlie Schwerkolt and Walkinshaw Racing, I will check off my bucket list races I have been wanting to compete in for a while.
"I am really excited and looking forward to discover Sandown and Bathurst, and to return to Surfers in Lee's car.
"I met him a few years back, he is a great guy, a terrific driver and I wish him and the team all the best for the season until I get the chance to share his car."
Fast Learner
After how quickly Bourdais adapted to V8 Supercars on debut on the Gold Coast, Walkinshaw Racing managing director Adrian Burgess says he has no concerns over the former F1 driver getting up to speed at Sundown and Bathurst.
"Sebastien is a great guy and does what is required of him," Burgess said.
"He is very quick and more than capable of getting the job done.
"I have no doubt he will be able to jump in and be competitive straight away, and will make a good package with Lee."