Get alerts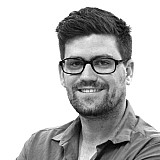 V8 Supercars Racing Entitlements Contract owner Charlie Schwerkolt says he is "100 per cent" committed to continuing his relationship with Walkinshaw Racing next season.
Schwerkolt, who played a crucial part in James Courtney winning the 2008 title with Dick Johnson Racing, currently runs his 'Team Eighteen' REC out of Walkinshaw Racing, with Lee Holdsworth driving one of four Clayton built and run Holden Commodores.
The rest of the Clayton squad is made up of the two Holden Racing Team cars, driven by Garth Tander and Courtney, and the Supercheap Auto-backed car raced by Tim Slade.
That four-car setup is rumoured to be under threat for 2016, with recent paddock chatter suggesting the team may be forced to scale back next season, particularly with question marks over Supercheap's future as a title sponsor.
However, regardless of what happens with the Supercheap car, Schwerkolt says he is working towards being part of the Walkinshaw family in 2016.
"My goal is 100 per cent staying at Walkinshaw for next year – but it has to be funded," he told Motorsport.com.
"I want to find that funding and race there. I'm looking for a naming rights sponsor, and my goal is to continue racing at Walkinshaw, absolutely.
"That's why I moved there, I'm happy there, and that's what I want to do. Obviously you have to fund it, and I'm out there working hard to put that together now.
"My goal is to continue what I'm doing now, and I'm, very confident I'll be able to do that.
"I'm looking for consistency. I have Lee for next year, and we're in a phase that's sort of like a pre-season for next year now. We're learning the car and the engineering team, slowly building everything up.
"By the time we get to the enduros Lee should be on top of where we are, and we can keep it rolling and get ready for next year."
Supercheap the key to four cars
According to Walkinshaw Racing boss Ryan Walkinshaw, the plan is to continue running four cars next season. However, he admits that Supercheap is key to that happening.
"A lot of that would depend on how the discussions go with Supercheap," he told the V8 Supercars official website.
"We need to make sure we have four fully-funded cars and if we have four fully-funded cars then that's what we will focus on doing.
"And if not, if we think there is a benefit on going to two or three – and we have done that in the past as well – then we will evaluate that closer to the end of the season. We are not going to make any decisions on that now.
"We want to have as many cars as possible as a standard, but they have to be fully-funded and we have got to be happy with them."