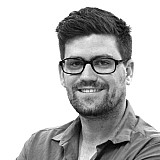 V8 Supercars racing looks safe at Sandown Raceway in Melbourne until at least 2019, according to local reports.
The famous Sandown circuit and horse racing track has been rumoured to be on the chopping block as developers look to take over the juicy piece of suburban Melbourne real estate.
However, local newspaper the Greater Dandenong Leader is reporting that circuit owners the Melbourne Racing Club is assessing making upgrades to both its Caulfied and Sandown facilities – and part of that will include a fresh deal to keep V8 Supercars at Sandown until at least 2019.
"Substantial work has been undertaken to define the strategic, functional, operational, cultural and commercial needs of the club, interwoven with consideration of associated community benefits," MRC racing general manager Jake Norton told the newspaper.
The Sandown circuit sits on a large chunk of land embedded deep in suburban Springvale, just 25 kilometres from the Melbourne CBD.
News of a new V8 deal comes as V8 Supercars looks to turn the Sandown 500 into an official 'Retro Round'. As revealed by Motorsport.com, teams will be encouraged to run 'throwback' liveries for the 500-kay race.