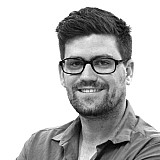 David Russell has been confirmed as Rick Kelly's co-driver at Nissan Motorsport for this year's three V8 Supercars endurance events.
The 2015 endurance season will be the third time Russell and Kelly have paired up for the long-distance races, having finished inside the Top 10 at Bathurst and on the Gold Coast last year.
Russell currently competes full-time in Australian Carrera Cup, and won the ADAC GT Masters race at the Red Bull Ring in Austria earlier this year alongside Tomas Enge.
"I couldn't be happier to be honest, to team up with Rick again for the endurance races is fantastic," said Russell.
"Obviously we get along very well, this is my fifth year with the team in Jack Daniel's colours, and I get on very well with the team. To have that continuity coming up to the endurance races is very important.
"I'm feeling very confident, and looking forward to jumping into the #15 Nissan come September."
Kelly added: "Having David back on board is really exciting for us.
"Continuity is a massive thing in V8 Supercars, and so is experience in endurance racing from a co-driver as well.
"David not only has a lot of experience in a V8 Supercar, but also a lot of experience with us as a team, which is important."
With Russell on-board, Nissan Motorsport has a completely unchanged line-up for the enduros, with Alex Buncombe joining Todd Kelly, Taz Douglas pairing with James Moffat, and Dean Fiore joining Michael Caruso.