Subscribe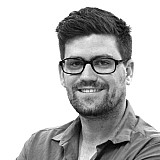 In the final of Rick Kelly's Bathurst Blogs, he reflects on a tough day in the office at Mount Panorama.
It was a bit of tough day on us, but nevertheless, I really enjoyed it.
The car was pretty reasonable, the highlight was definitely how nice it handled over the top of The Mountain.
Unfortunately we had a poor qualifying result, which meant that the way that the race panned out, on three occasions we had to double stack behind car #7 when the Safety Car hit the track.
So we went to last three times and we fought back each time, but then we obviously had that contact with Jack Perkins which spun us off the track and back to last again.
Unfortunately, it was pretty close to the finish, and I was only able to claw back one place.
We can take a lot from the weekend, and every day is a good day if you can come and race around this place because it is pretty special.
Even though we were back there, I really enjoyed getting around The Mountain again.
The Wildcards
It was a funny old race. The weather around here on days like that always keeps everyone on their toes.
You can't ever pre-empt the weather, but you have to react to it when it comes down and that's what we did.
There were all sorts of things going down out there, and having only four Safety Car periods was a big change from 12 months ago.
I actually think the stars of the show were the Russell brothers in the wildcard entry.
They did a really good job, I caught them at the end, and it was hard to get past them.
Credit to those guys, that's what a wildcard should be about.
Onto the GC
It's hard to believe we are already in the closing stages of the endurance season.
The Gold Coast in a couple of weekends time really gives us our chance to go out there and get the results that we know we are capable of, especially after we didn't end up where we wanted to be at Sandown and Bathurst.
The good news from our Nissan stable is that we managed to come out of here with four straight cars, which is a bonus.
I can't wait to get there. It's such a fantastic event, a great place, and it's one that we enjoy every year.