Get alerts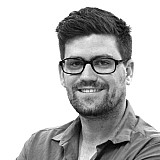 Rick Kelly almost left Australian motorsport and signed a NASCAR deal after winning the V8 Supercars title in 2006, he has now revealed.
In this week's exclusive 'Insights with Rick Kelly' column – which will be available right here at Motorsport.com tomorrow – Kelly reveals that he seriously considered giving up his V8 Supercars career and pursuing NASCAR in the USA after winning the V8 title.
Kelly became series champion in 2006, holding out Craig Lowndes to win a tense title decider at Phillip Island. At that stage he was just 23 years old, and had already won the Bathurst 1000 twice.
That early success led him to start looking outside of Australia for fresh challenges, with NASCAR his preferred overseas option. He even spent some time in the US talking with teams, before opting to stay put in Australia and V8 Supercars.
"I wanted to see whatever the rest of the world had to offer as far as motorsport was concerned," he writes in tomorrow column.
"For me, the obvious choice from a career standpoint was to go and have a look at America's racing scene, obviously NASCAR, and what would be possible.
"So midway through 2007 I set up a lot of meetings with some fantastic NASCAR teams over there, and began exploring the opportunities to make the switch, a lot like Marcos Ambrose did at the end of 2005.
"One of the teams I met with thought that V8 Supercars was an off-road rally category, and one of the others had never really heard of it! It became clear pretty quickly that what we were doing back here meant nothing to those guys whatsoever.
"For me to be able to go over there, even at that point of my career would have been to drop everything I had worked for my entire career in Australia.
"It would have been very difficult, especially when you consider the amount of American talent out there doing the exact same thing."
To read the full story of Kelly's flirt with a NASCAR career, check out Wednesday's 'Insights with Rick Kelly' column – exclusive to Motorsport.com.