Get alerts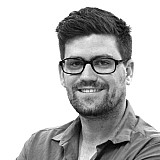 Nissan Motorsport team boss and lead driver Rick Kelly says his squad is better prepared than ever for the upcoming V8 Supercars season.
After three seasons of frantic development on both the engine and the aero package, the four-car team heads into the 2016 season without major technical changes.
According to Kelly, that puts the team in the best place its ever been during a pre-season.
"It's been a unique off-season for us, because it's the first time we haven't re-done our aero or had to build a whole heap of new cars or anything like that," he said.
"So it's been very good for us to firstly rest the guys, and focus on the one-percenters of the racecar, just fine-tuning and a little bit more focus on the chassis side of things.
"It's a very exciting time for us to be in a position to do that, rather than sending everyone to the composite shop to try and make enough new front bars to start the season. It's very good.
"We'd have loved to have been in this position 12 or 24 months ago, but obviously we're there now and it's time for us to capitalise on that."
While impressed with the team's preparations, Kelly still stopped short of making any bold predictions for the 2016 season.
"We're very close to the limit of the engine now. This is our year to build on what we had last year," he added.
"I'm not going to sit here and say we're going to come out and win Clipsal and win the championship, all we'll say is that we hope to have a year where we improve on last year, and we've put in every bit of resource and effort that we can possibly find to achieve exactly that.
I'm not going to guess a level of competitiveness, but I'm certainly looking forward to it."
Kelly spent today testing Nissan's GT3 car at Phillip Island ahead of next weekend's Bathurst 12 Hour.