Subscribe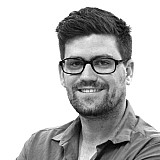 David Reynolds says he will bring a 'nothing to lose' attitude to the final two rounds of the 2015 V8 Supercars season as he looks to steal the title from team-mate Mark Winterbottom.
Reynolds heads into this weekend's penultimate round at Phillip Island 239 points behind Prodrive team-mate Winterbottom, with 600 points still on offer.
Reynolds is also the team's form driver, having led the way for PRA at the last round in New Zealand, and has the added motivation of wanting to take the #1 doorplate from the Melbourne-based squad to Erebus for the 2016 season.
While he admits his chances of overcoming the deficit to Winterbottom aren't great, Reynolds says he simply has nothing to lose across the next two rounds.
"I'm second in the points, so there is a real possibility I can win it, but it's still a long shot," he told Motorsport.com. "I'm going into the next two races thinking I can win it. That's the approach I'm taking."
Phillip Island should be "fantastic"
Reynolds is particularly upbeat heading into the Phillip Island, expecting pace he showed on the high-speed corners of Pukekohe to translate well to the seaside circuit. But he is also expecting Winterbottom to be quick on the fast, flowing circuit.
"We've had a good last couple of rounds – but every track we go to is different," he explained.
"It's hard to say how we're going to go until we get there. But, if you look at Pukekohe I was strong on the high-speed corners, and Phillip Island is majority high-speed corners.
"So we should have a pretty fantastic round there. And I mean all the Prodrive cars, not just my car."