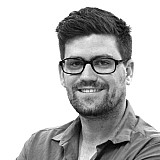 Red Bull has extended its title sponsorship of Triple Eight's soon-to-be sole factory Holden Supercars squad until at least the end of the 2019 season.
With Triple Eight set to take over running Holden's factory team in Supercars from Walkinshaw Racing next season, and the team rebranded from Red Bull Racing Australia to the Red Bull Holden Racing Team, the energy drink maker has opted to extend its sponsorship to cover the next three seasons.
"Red Bull has taken the opportunity to further extend our partnership with Triple Eight and many of its long-standing partners as it's proven to be a great recipe for success," said Red Bull Australia managing director Jason Sargent.
"I firmly believe in the Supercars category, the drivers and our fans, and I'm really excited that we can go racing together for, at least, the next three years."
"Red Bull is proud to also extend our partnership with GM Holden, including the development and racing of the new 2018 Holden Commodore with Triple Eight."
Team owner and boss Roland Dane said the new deal is an endorsement of the hard work that has seen Triple Eight amass 51 pole positions, 60 race wins, four teams titles and two drivers championships – which will become three this weekend – since Red Bull became the title sponsor for the 2013 season.
"I love the endorsement of everyone's work here at Triple Eight," said Dane.
"It means a lot to every member of the team to have one of the world's most high profile and exciting brands continuing to back us."