Get alerts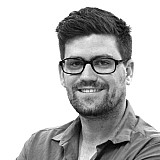 Craig Lowndes will not be penalised for his clash with Mark Winterbottom at Sydney Motorsport Park, a decision taken after the hearing of a protest from Prodrive Racing Australia this evening.
PRA lodged the protest when stewards failed to penalise Lowndes for making contact with Winterbottom during Sunday's race at SMP.
However, following a lengthy hearing at Sandown this evening, stewards have again decided that Lowndes is not guilty of careless driving.
The dismissal of the penalty means PRA must forego the $4000 protest fee that was lodged with the protest itself.
"We move on now and get on to the weekend, like we were always going to," Lowndes told V8 Supercars' official website.
"The stewards heard all the evidence and heard both sides, [driving standards observer] Jason Bargwanna was in it and gave his point of view and made their own independent view that there was no breach of the rules.
"So we move on now, it was good."