Get alerts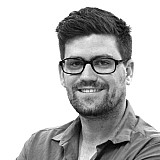 Prodrive Racing Australia team boss Tim Edwards says the team will be looking to use this weekend's Pukekohe round to make its poor showing on the Gold Coast a distant memory.
The team had a disappointing weekend on the Gold Coast, which has put Mark Winterbottom's title charge under threat. He is now just 258 points clear of main rival Craig Lowndes, meaning Winterbottom can't afford another poor round if he's to stay on track for a maiden championship win.
According to PRA boss Tim Edwards, the key will be forgetting about the Gold Coast disaster, and looking to re-claim the form that has seen Winterbottom lead the way for the majority of the year.
"It's been good to have such a tight turn around between the Gold Coast event and Auckland," said Edwards.
"Pukekohe is a completely different track to what we experienced at the Gold Coast so we'll definitely be looking to bounce back.
"I know we can and the crew know that we can go back to doing exactly what we've been doing all year.
"We'll put what happened at the Gold Coast out of our heads for this one and focus on this event and see where we come out. We've had success here before so I have no doubt that we can do it again."
Looking for confidence
Having been the pacesetter all season, Winterbottom says it is crucial to find that form again this weekend to keep confidence high at the business end of the year.
"Hopefully a good result can get our confidence back up, because we've had a great year and you can't rest off one round – you need to go back out and bounce back hard," he said.
"I'm looking forward to it. I think New Zealand should really suit our cars and it's been my one track that I've been really competitive at for the last couple of years.
"I'm really looking forward to getting over there with three rounds to go and getting the car back to yourself, back into three-race formats, and getting to start [the race] again and all those things that you've missed in the endurance series."