Get alerts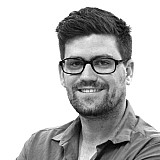 New Zealander Chris Pither will race a Garry Rogers Motorsport Volvo at this year's three V8 Supercars endurance races at Sandown, Bathurst and on the Gold Coast.
Either has already raced for the squad this year, stepping into the #34 entry at the Australian Grand Prix to replace regular driver David Wall, who was sidelined with a foot injury.
Now, Pither will have his chance to compete at three points-scoring rounds, with GRM signing the Development Series front-runner on partner Wall at Sandown, Bathurst and on the Gold Coast.
With Pither's signing, GRM has now completed its endurance season line-up, with former full-time driver Alex Premat returning to partner Scott McLaughlin in the #33 car.
"It was a difficult choice with Pither as we had been approached and were talking to several other eligible drivers including Greg Ritter who has done a great job here over many years," read a statement from Garry Rogers.
"In the end with the intensity of the endurance races it is more important than ever to have drivers who are competing in current high level racing. Alex is racing overseas and Chris has competed in the Dunlop Series for several years and is competing in that series again this year."
Pither added that he will take confidence into the three marquee races.
"I get along with well with David, we're a similar size, so there are a lot of good things about the partnership," Pither told the official V8 Supercars website.
"I guess we'd be looking for a reasonable finish – we want to aim high."