Get alerts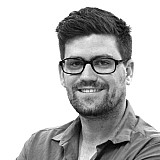 Pirelli is not ruling itself out of making a bid for the V8 Supercars control tyre contract from 2018 onwards, according to motorsport director Paul Hembery.
Dunlop is the current control tyre supplier for V8 Supercars, and has been since 2002. However, with the current contract up at the end of the 2017 season, there is scope for another tyre maker to bid for the role.
And according to Hembery, it's something that continues to feature on Pirelli's radar.
"At the moment there is nothing in progress, but if the opportunity arose at the right time then we'd consider it," he told Motorsport.com.
"The [V8 Supercars] regs are changing as well, so we'll look at those changes, see what's new, and see how many manufacturers are wanting to go forward with it.
"Never say never. It's a championship that is very well run, very popular, and will always be on our radar."
While there is no specific timeline in place, Hembery added that Pirelli would need to be working on any potential V8 Supercars project by at least mid-way through 2017.
"As long as we have a six-to-eight month anticipation, that would be enough for us," he added.