Get alerts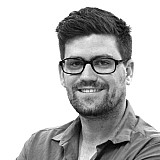 Jack Perkins will stand in for the injured Nick Percat at LD Motorsport for this weekend's Sydney 500.
Percat has been battling injury since the Gold Coast 600, an infection from a burn on his foot leaving him on the sidelines during the last round at Phillip Island.
The South Australian has now been given medical advice to sit out the season finale in Sydney as well, with Gold Coast winner Perkins being called up to take over the #222 Commodore for the Homebush round.
The news means a dramatic change of plans for Perkins, who has to cut short the harvest on his family-owned farm to make the trip to Sydney.
"It was a bit like Days of Thunder. I was sitting on the tractor up at the farm mid-harvest and I got the call from Nick to ask if I would drive," Perkins said.
"We've been busy with barley and wheat on the farm this year, so I've been there three weeks and when I got the phone call I got on the UHF radio to Dad and told him I'd be going to Sydney instead of finishing the harvest.
"I'm really happy to help out Lucas Dumbrell Motorsport, and thanks to the Holden Racing Team and Holden for giving me a chance to jump in another Commodore.
"It's an interesting task to jump from a Holden Racing Team built Commodore into a Triple Eight built one, and I'm really excited to see what it offers. I know it will be quicker than the 18km/h my tractor does!
"I don't have any preconceived ideas – I just want to get behind the wheel and have a bit of fun and do the best I can for Lucas and the team."
Percat not 100 per cent
According to Percat, the decision not to race came down to the fact that he's still not 100 per cent recovered from the infection that left him hospitalised either side of the Phillip Island round.
"I hate missing another race, but I am feeling pretty average and couldn't give the 100 per cent required so there's little point in trying to race," Percat said.
"I need to fully recover, so I am happy for Jack to fill in for me this weekend. He's going to do a great job, while I'll turn my focus towards 2016."