Get alerts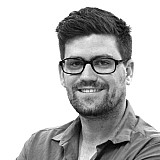 LD Motorsport says it will make a decision tomorrow as to whether or not Nick Percat will race at Phillip Island this weekend.
Percat was hospitalised late last week thanks to an infection that stemmed from a burn he sustained on his foot during the Gold Coast event.
He has since been discharged, but is yet to travel down to Phillip Island from his home in Melbourne.
A final decision on whether he will race will be made tomorrow morning before the first practice session.
"I'm hoping to be at Phillip Island," says Percat.
"I'm planning to go down Friday morning just before practice and suit up and hopefully the foot is alright.
"I'm out of hospital now but not doing much. I go from the couch to bed but am trying to prepare for Phillip Island the best I can by watching replays and old footage.
"I'm getting ready for it, but I am not 100 percent sure if I'll be driving yet."
It is expected that Karl Reindler will sub for Percat if he is not fit, although the 2011 Bathurst 1000 winner says he really wants to be in the car himself.
"I obviously haven't been to the workshop since the New Zealand round but I have full faith in the team and that they have everything under control," says Percat.
"While I was in hospital, I had a lot of visitors from the team and they kept me updated with where everything was at.
"I'm really hoping I'll be able to slip the helmet on and pay back the team for all their hard work this year.
"It's getting to the end of the season now and everyone is getting pretty tired and fatigued and I would really like to give them a result."